Agnès Fustagueras i Puig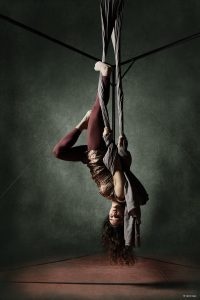 Specialisation: Hand to Hand Flyer, Acrobatics – Floor and Chinese Pole.
When she was 17 years old she found her way to the circus arts and was accepted into the circus school Rogelio Rivel in Barcelona (2001-2003). She continued her training at the Académie Fratellini in Paris (2003-2006) along with Marti SolerGimbernat. It was the start of a great adventure together though acrobatic lifts. Then they worked as actors for different theatre and circus companies (Factore K, Cric …). In 2007, they co-founded Daraomaï and created 1,2,3 Pomme, their first show as creators.
In 2012, accompanied by David Soubies and Gregory Feurté, Agnès re-discovered herself via Acrodance in her second production: L'Instant K. In 2014, Agnes and David created Tiravol.
David Soubies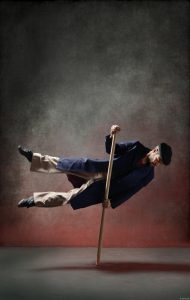 Specialisation : Acrobatics – Floor and Chinese Pole and Musical Creation.
In 1999, following his training at a school in Chambery, he encountered Les Oiseaux Fous by Raymond Peyramaure. Four nomadic years later, David joined the Colporteurs Company with whom he created Diabolus in Musica of Antoine Rigot, well as the Metamorfosis and Animali Uomini e Dei staged by G. Barberio Corsetti. In 2005, he participated in Terrain Vague by the Kafig Company. Starting in 2008, he began working with Vincent Gomez in the Hors Piste Company.
In 2011, he felt like he needed to join in on a project as an author. As he had already been a musical creator for the Daraomaï Company since 2007, he naturally joined the company for the creation of L'Instant K. In 2014, Agnes and David created Tiravol.
The company's contributors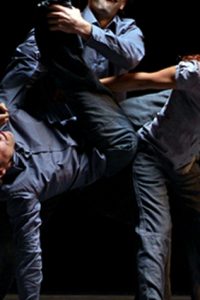 The office
Production and distribution : Eugénie Vilaseca
Administration : Emeline Févotte
The technical
Light Design : PP
Sound Design : Cinta Sin, Jérémie Guérin
Costume designer : Aurélie Jacob
The artistic
1, 2, 3 pomme : Marti Soler Gimbernat and Joan Català
 L'instant K : Grégory Feurté and Aude Martos
TiraVol and Cirque portatif : Camille Thomas
Corps de bois : Nicolas Ramond